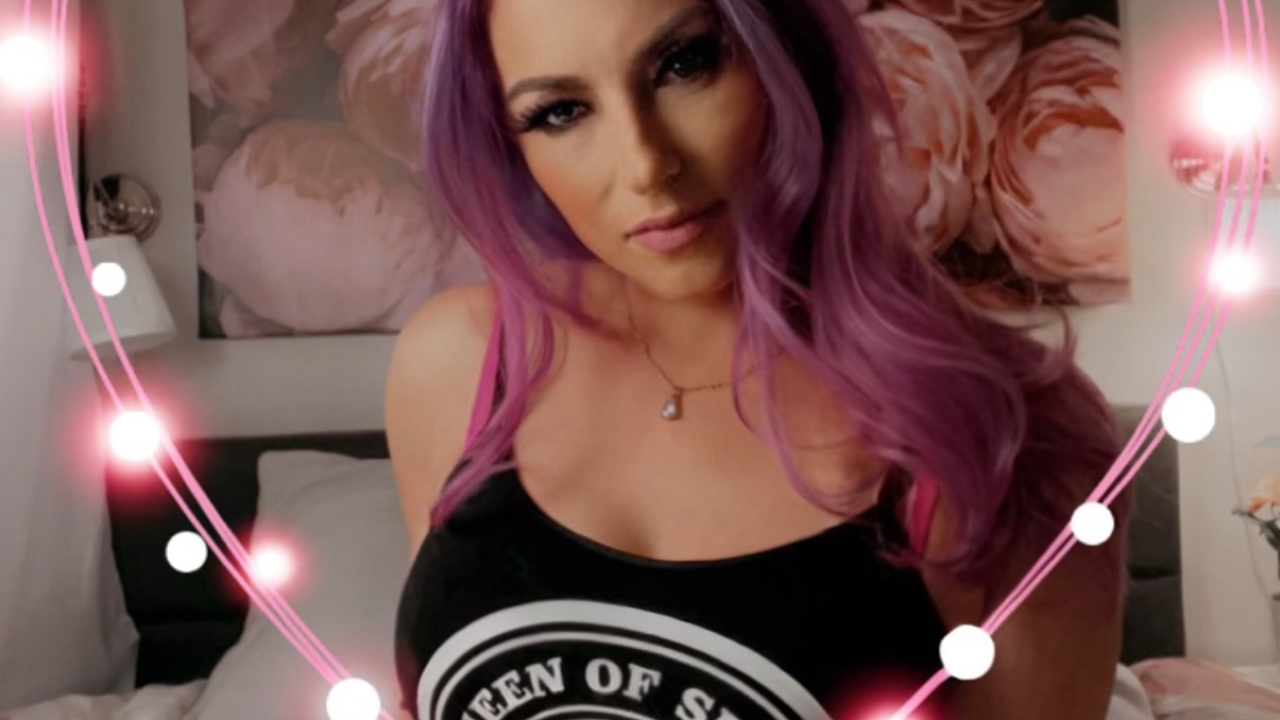 Over the last two years, one beautiful woman has emerged as THE leading light of the interracial cuckolding lifestyle. Her name is Venus Cuckoldress. I have been privileged enough to meet her in person many times. And I'm kinda in love with her...
This gorgeous goddess is brave, wise, sassy, hugely experienced and widely respected - and absolutely 100% genuine. Venus and I share the same mission: to show to the whole world how intense, electric and erotic the interracial cuckolding lifestyle can be - IF it's done properly. How it can elevate any relationship into the dizzying realms of super-eroticism. How it frees and empowers women to embrace and enjoy their true sexual power:
"My main purpose in all of this is to get more women to at least see cuckolding relationships as a legitimate option worth considering." - Venus

And how more and more guys like me are learning to accept and enjoy their inner cuck goddess worshipper without guilt and shame:

"Cuckolds are the most loving, selfless, giving, devoted, and mentally and emotionally strong men out there and any woman would be lucky to have one as a husband." - Venus
It's been an absolute honor getting to know Venus. I hope you enjoy our interview:
Venus, how did you start out in this scene?
I was introduced to cuckolding by a boyfriend about 5 years ago. Prior to that I was a unicorn in the swingers community off and on for about 10 years so embracing my own sexuality and non-monogamy were not new to me when I met him.
When and how did your attraction to Black men evolve? What inspired you? What was your first experience?
My first experience with a black guy was in high school. I was at a house party with my boyfriend and I slipped away and fucked the black guy. My next experience was later in life when I met a beautiful Jamaican guy at a swingers party. He was there with his wife and him and I connected right away. We continued seeing each other for several months until his wife decided she didn't want him to see me anymore.
I was so disappointed because we had some really incredible sex. It was his beautiful dark, smooth skin, and the level of his energy and his confidence...it was incredible. After that ended I just really wanted to find someone to replace him so when I met my cuck boyfriend a few months later and he suggested I seek out black bulls I was like FUCK YES!
How did you realize that you actually enjoy cuckold men? What is it that you enjoy about guys like us?
I fell in love with cuckolding relationships when I fell in love with my first cuck boyfriend. Cuckolds are the most loving, selfless, giving, devoted, and mentally and emotionally strong men out there and any woman would be lucky to have one as a husband.
Once I experienced that kind of next level love, trust, and connection that you share in a loving and committed cuckolding relationship I was completely hooked. Once you've had that kind of real cuckolding experience in your life it's impossible to go back to anything else.
We can see that you have immensely erotic Queen of Spades tattoos. Would you tell us about those?
I have three Queen of Spades tattoos. The first one is the QoS symbol right above my pussy. That's my favourite one because of the intimate placement. The second is on my ankle and it's the same symbol but a little smaller. The third and most recent one is at the back of my neck. It's a crown with spades around the top, so a little interpretation is required. They are all beautiful but I don't think I will be getting any more of them. I think three is enough! Ha!
What tends to turn your head / attracts you in your everyday life?
Sexually, strong black athletes get me wet. A hot black guy walking past me on the street is going to turn my head as well as all my girlfriends'. The text messages and phone calls of my bulls get me worked up so easily.
Mentally and emotionally I'm attracted to people who are genuine, real, and trustworthy - people who understand and respect my lifestyle and who don't just consume the jerk off material out there.
What has been your most mind-blowing real-life experience to date?
Oh my, now that's hard to decide on just one! For sure my first cuckolding experience where I fucked a black bull while my boyfriend listened on the phone, that was insanely hot.
Also a couple years ago I had a hotel night with one of my girlfriends and three of my favourite guys. I don't know if it's because it was put together at the last minute so kind of spontaneous and not pre-planned, but it was a night of incredible fucking. We all fucked each other on and off for hours and I had my first DVP experience. I loved it so much!
Is there a fantasy that you haven't fulfilled yet that you would like to?
I haven't had a gangbang before. I've done lots of groups but never just me and a group of guys and I'm saving that for my wedding night. I want a BBC gangbang on my wedding night - I just have to find my future husband first! Haha!
You are fast becoming a superstar. What's next for you in this amazing scene?
While I love to write and speak about this lifestyle so much, I am not that comfortable with the celebrity factor of it and if that ever becomes my main motivation I will be disappointed in myself.
My main purpose in all of this is to get more women to at least see cuckolding relationships as a legitimate option worth considering.
Also I would like to find my life partner so hopefully putting myself out there will help with that but I'm also taking my time to find the right one. Right now I'm pouring my time and resources into my podcast and I love being able to now reach a new audience. It's something I really love doing!
Why do you think Black male / white female interracial has become so popular?
I'm guessing that it is connected to the popularity of rap music and the way it has influenced pop culture. I knew a tipping point had been reached when the skinny supermodel body type was no longer considered the top tier of sex appeal and instead women began trying to achieve the small waste and big round ass that black guys have long loved.
Black men have taken the top spot for alpha male sexuality and it's well deserved. It's absolutely true. It's interesting that the popularity of sites like Blacked.com have surged and simultaneously searches for cuck porn have also gone through the roof. Coincidence? I doubt that.
Why do you think it has become such a big thing for so many white guys?
It's sexy as fuck. White guys know that they can try and compete with other white guys, and they will try, but when it comes to competing with black guys they know they can never be him and in that moment it's a feeling of reluctant defeat but one that he accepts. The game is over before it ever begins. Black guys will steal your girlfriend before you even know what happened. You either fall apart or you learn to love it...
Do you have female friends who share your interests? Do you have real-world female friends who enjoy it too?
My circle of best girlfriends all appreciate black guys in a way that I do, but in varying degrees. I have a couple of girlfriends in the outer rings of my circle who are interested in interracial cuckolding but it's not something my closest friends are into.
What is it do you think that attracts white women to Black men? How common is that attraction?
I can only explain what it is for me personally, as well as what my friends have expressed to me. It's a bit difficult for me to articulate it because a lot of it has to do with energy.
Black guys have literally perfected the art of projecting big dick energy. They have that confidence that's not arrogance, just that kind of relaxed smooth ability to not have to ask for what they want; they just get it.
I feel like it's more and more common to see black guys with white women but who knows, maybe it just seems that way to me because of the lifestyle I live.
Why do you believe the cuckold thing is becoming so popular among white guys? What is your sense of how quickly it's evolving?
Recently I decided to search out online media mentions of cuckolding to add the links to the resources page of my blog and I was amazed at just how many magazine articles, research studies, books, and news stories have talked about cuckolding in the past few years.
I've also been a guest on a few swingers/kink podcasts and it's resulted in the episode being their most listened to, so the demand for information about cuckolding is definitely surging.
As for why, I think it has to do with the huge popularity of interracial porn and the consumption of readily available cuck porn material online. It's a hot fantasy and lots of white guys get hooked on it. Unfortunately I feel like ultimately that harms the perception of cuckolding. It's more about the relationship than just the porn aspect, but hey, the demand for the porn part is certainly there.
What do you think attracts - or should attract - women to this lifestyle?
There are so many reasons for women to love a cuckolding relationship. You can have your cake and eat it too. If you prefer to just date black guys then go for it. It's ultimately whatever you want.
With cuckolding relationships you can have a loving committed husband and yet still have the most mind blowing and varied sexual experiences but it's that heightened level of emotional intimacy you have with your husband that really makes it magical. If you are curious about it I would encourage you to at least consider trying it.
What do you think makes them hesitate or puts them off? What would you say to that?
For me I didn't hesitate at all. I knew right from day one that this kind of relationship fit me perfectly. But I have heard that married women can have some hesitations with doubting their husbands intentions (thinking it's some way of him wanting to ultimately sleep with other women), fear of being slut shamed if anyone found out, not being comfortable with deviating from the typical societal expectation of monogamy, fear for their personal health and safety, and just a general discomfort with embracing their sexuality.
My advice for these women is to go slow and focus on strong communication with your husband and talk to other women in the lifestyle for advice. Take it one step at a time.
For women who are single and wanting this kind of relationship it is ridiculously hard to find the right guy. You are bombarded with cucks who just want to use you as a fetish dispenser. You have to sift through them and try to find one who won't bail out at the last minute due to cuck fear. It's not fun. For these women I would just say please don't give up - take a break, yes, but don't give up.
What message would you like to send to the white women who read this blog?
Ladies, it's true - once you go black, you never go back!
What is your view on these tease and denial aspects of this lifestyle? Are they something you enjoy or recommend?
I love those parts but didn't start out that way. Not unlike many women it took me a while to really understand tease, denial, and humiliation in a way that allowed me to appreciate it within the context of a loving relationship.
Now I really love it. It's deeply personal and unique to the people involved and if he wants it and enjoys it then giving it to him is a truly loving gesture. Ladies if your man expresses interest in it then read up on it, talk to other women, and take small steps to introduce teasing and denial into your relationship. After a while it will begin to feel natural.
What words of wisdom do you have for the Black men reading this blog?
Call me.
What words of advice do you have for the white guys who read this blog?
Empower, celebrate, and worship the women in your life. They deserve it.
What is your advice regarding "cuck shame" or "cuck fear"?
So many guys are literally paralyzed by debilitating fear because of the intense shame they feel about being a cuck. It destroys opportunities for relationships and because of that they will never be able to experience a fulfilling relationship with a woman who loves him for exactly who he is.
They are also hidden in the cuck closet, fearful that anyone else will find out they are a cuck. They are convinced that if that happens their friends will abandon them and they will lose their job - basically the world will end.
I know a lot of guys don't agree with me on this but I feel that level of fear is unwarranted. The world won't end, you're not likely to lose your job or your friends and if your friends are that upset about it then they aren't real friends anyways.
At the most it would be an embarrassing or awkward time if people accidentally found out and is that worth living in fear? I'm not saying you or I need to announce to everyone around us what we do in the bedroom, discretion is obviously required but giving that fear so much power that it affects your life so much is not healthy. You prefer a relationship that celebrates a form of non-monogamy, you are both happy and in love, so what the fuck is so wrong with that? Nothing. Be proud of who you are.
How would you like this lifestyle to evolve from here? Do you think it will continue to grow?
It's a weird time for cuckolding. Until very recently nearly all cuckolding couples were in their 40's and older and had been married for quite some time prior to starting their cuckolding journey. Now there is a big shift going on.
There's a large demographic of single guys in their early 20's and 30's who are seeking this out and I highly doubt there is an equal number of women in that age bracket who are doing the same thing. I feel like this is going to result in a lot of cucks who will end up marrying vanilla women.
They probably won't bring it up to them and it will be something they will struggle with for a long time because they know they aren't getting what they need to feel fulfilled in that way. It's kind of sad but I see it coming. That's why I do as much as I can to reach women to teach them about this lifestyle. Before 5 years ago I knew I wanted something like a cuckolding relationship but never knew it existed. I'm sure there are other women out there in the same situation and I want to find them.
Open relationships are quickly becoming more accepted in our society. Cuckolding relationships are just a unique form of that and eventually, I hope, people will be less judgmental about it. I encourage women to talk about real cuckolding relationships, not just the porn fantasy part but the actual love and connection, the magic of it and I encourage guys to focus on that instead of the jerk off material.
I feel like that's how women should be heard, respected, and worshipped.